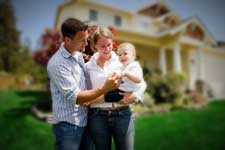 Our skilled residential pest control experts use environmentally friendly and effective pest control techniques to keep your home and family healthy and clear of unwanted pests. We have been serving residents of the Seattle Metroplex for over 15 years. We are family owned and operated pest control company. We understand how important family is this is why we use a strict screening process for all our pest control technicians and products we use in our services.
Our Pest Control Process
It all starts from the initial call. We know when you have a pest issue the last thing you want to hear is "we have an appointment open a week from today". You will never hear that from American Pest Services. We will have a technician at your residence the minute you need him. Unlike most of our competitors we will never require or push for a contract. We strive to take care of our customers, not put another financial burden on them.
All of our residential pest control experts have been offering pest control services for a majority of their lives. A great distinguishing factor between us and other pest control companies is that we care about your health. For this reason we trap rodents and remove them, not just poison and leave them to die in or near your home where they will cause nasty odors and other unpleasant effects.
Why Choose Us?
We use only eco and family friendly pest control products. We don't require contracts or hire salesman to push our services. We are fast, friendly and efficient. We offer low rates and great customers service. If you are still not convinced to choose us, give us a call we will be glad to help you out or if we can't help we will point you in the right direction.
Some of our residential services include:
Rodents
Bees
Roaches
Yellow Jackets
Ants
Spiders
Fleas
Wasps